With Mother's Day coming up, give your mother one of the best gifts she can have by simply giving her an abdominoplasty (surgery). Abdominoplasty, also commonly known as, 'tummy tuck'is a popular procedure to remove any excess fats and helps refine the appearance of a smoother and firmer skin. After pregnancy,the skin begins to deteriorate leaving it to sag. Even if many continue to work hard to shed the post-pregnancy pounds, the remaining fats still remain. Thus, many are frustrated and begins to lose confidence and hope to wear clothes that were once fitted. By getting a tummy tuck, it will help overcome any insecurities and help improve a better lifestyle.
Besides the obvious reason of looking fit, there are different medical benefits of a tummy tuck. For example, it will prevent from having a ventral hernia. A ventral hernia is when an abdominal tissue breaks from the wall and forms a sack. In addition, it will reduce the risks of stress urinary incontinence. These occur during many vaginal births and can be impeded with tightening the abdominal. Also, it will help give a better posture and tone.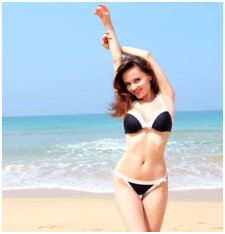 While tummy tucks, which are often associated as 'mommy makeovers' are more in demand with older women, it is also popular with younger women as well. Younger women who struggle to lose weight can decide for this option especially if they want to look beautiful in their bikinis during the summer season.
Even though tummy tucks are not publicized in the media as much as liposuctions, it is quite common for many Hollywood stars to undergo this treatment. In fact, many Hollywood women need to maintain youthful appearances in order to compete for leading roles. Celebrities who have been outspoken on tummy tucks include Courtney Love, Ciara and Kim Zoliak.