Bakersfield Lip Augmentation
Lip augmentation is a cosmetic procedure that enhances your lips to give it a fuller, plumper appearance. This kind of method also smooths out fine lines and wrinkles around the mouth area giving it a more youthful look.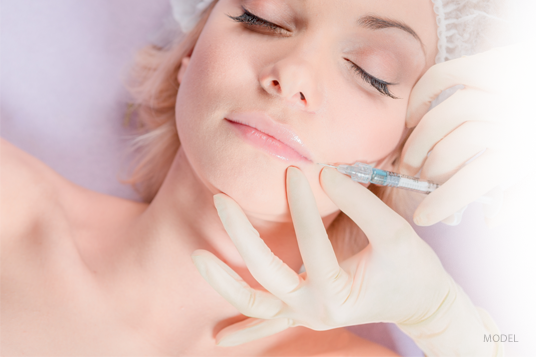 Considering Lip Augmentation?
Consider getting a lip augmentation when you feel conscious about how your lips have become thinner or if it disappears when you smile, or if having full lips will help balance your face. Those who have extremely thin lips can benefit from lip enhancement. This method can give them the full, sensual lips which is considered an aesthetic ideal.
Types of Lip Augmentation
---
Injectable Fat Filler
The use of fat injections into the lips that helps in making it fuller.
Increasing the volume and thus makes it look bigger and plumper.
Injectable Collagen Fillers
Injected into the lip is either cow or human in origin.
There's a risk of allergic reaction, so the surgeon needs to give a test before proceeding to the full dose.