Tummy Tuck Bakersfield
Tummy Tuck (also referred as Abdominoplasty) is a type of surgery that flattens the abdomen by removing extra fat, skin and tightens the muscles in the abdominal wall. People who have loose skin and excess fat in their middle section due to childbirth, weight loss or genetics can benefit from this procedure.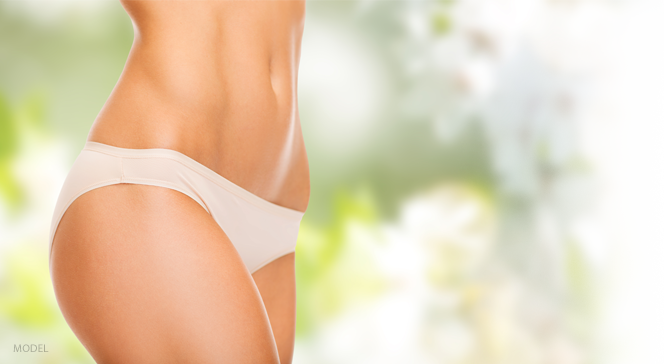 Considering Tummy Tuck?
A tummy tuck is good to consider if a patient's abdominal muscles and skin are sagging after pregnancy, losing excessive amounts of weight which gives loose skin around the belly, and someone who have always had a belly that "sticks out," even though in good shape.
Patients who wants to get a tummy tuck have different types of options available, and the doctor will help each patient choose the right one for their individual needs. Options include:
---
Traditional Tummy Tucks
Traditional tummy tuck includes the area of the stomach both above and below the navel.
It involves correctly repositioning the belly button as one of the last step.
Patients often have a longer scar that usually goes from hip to hip.
Mini Tummy Tucks
Mini tummy tucks improves the lower half of your abdomen and only needs a single small incision.
It usually do not involve repositioning the navel.
A mini tummy tuck often result in a shorter, smaller scar below the lower abdomen.
* While the two tummy tuck procedures listed above are the most popular among cosmetic surgery patients, other procedures exist. Consult with your surgeon which option is right for you.